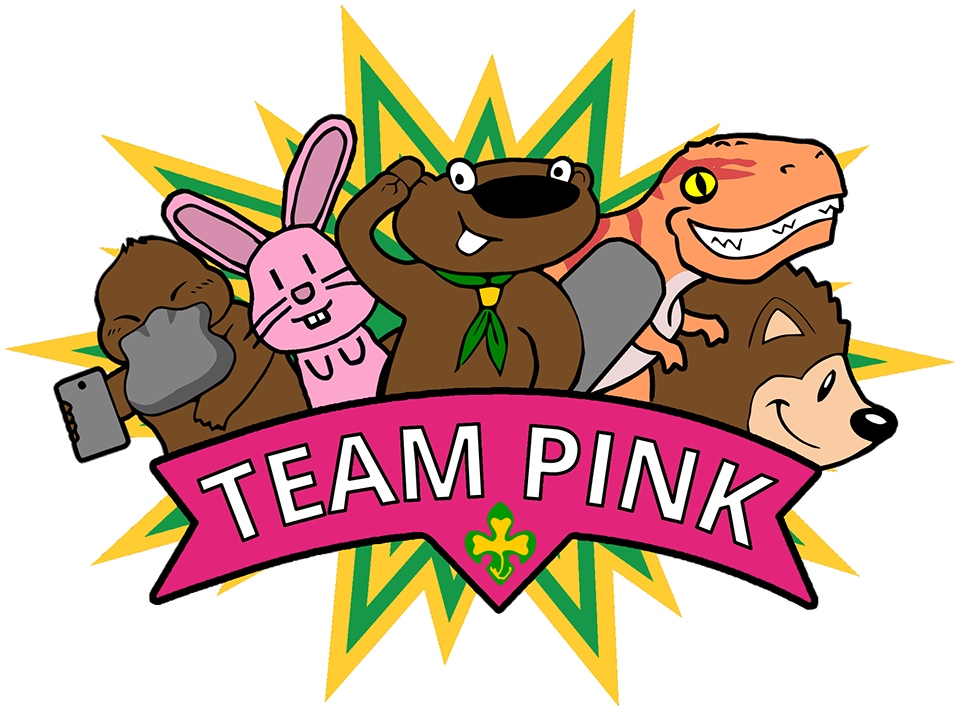 Back
Team Pink are the team of the Executive Officers and Assistants who are responsible for the running and development of the National Student Scout and Guide Organisation.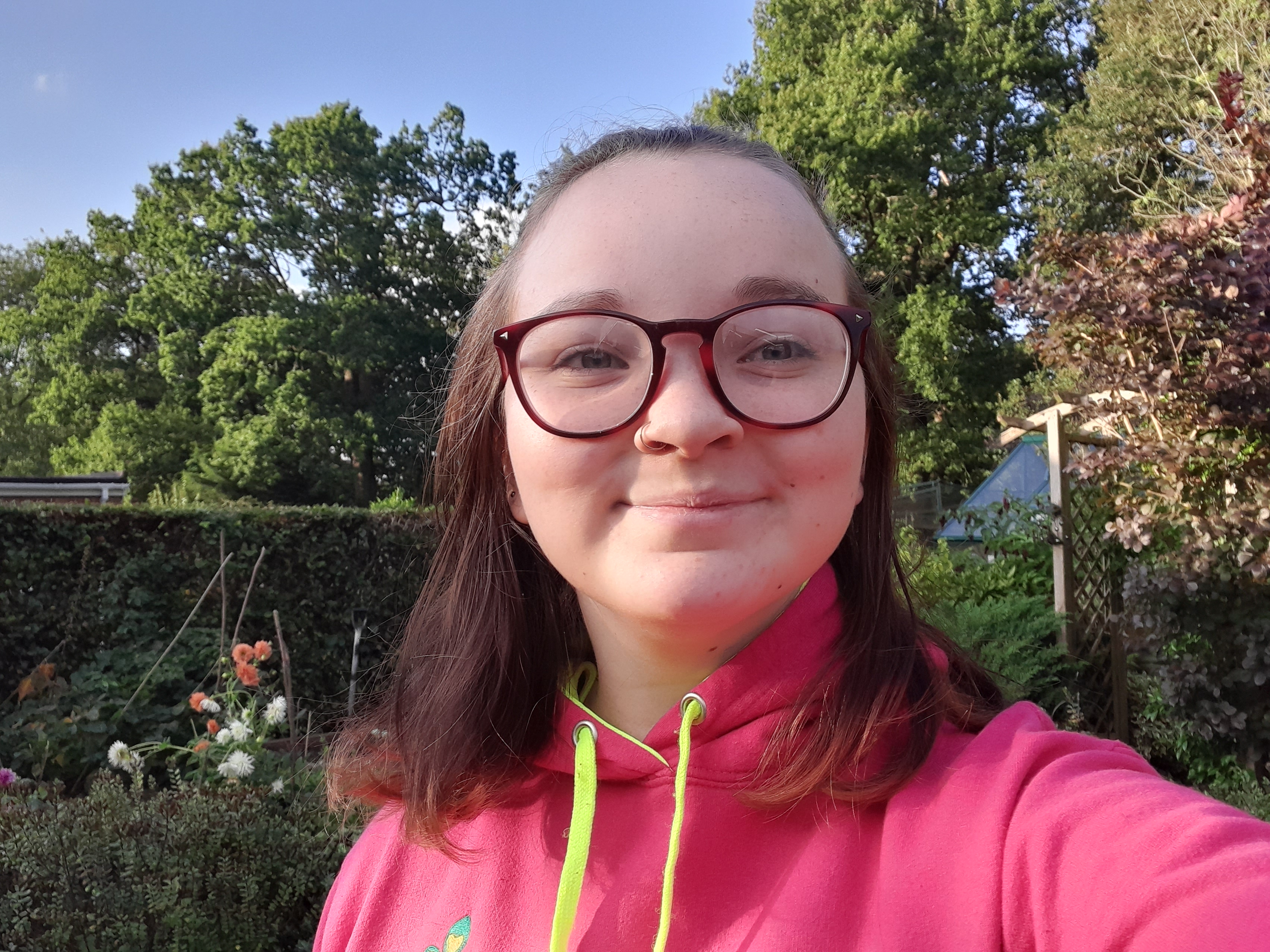 Rose Moran
Hello!
I'm Rose and I am your new members officer for the next year. If we haven't met before, I am currently in my 3rd year of a Maths degree at Keele University and hoping to continue onto my masters next year (fingers crossed!).
SSAGO has been a massive part of my life these last few years and I am looking forward to being able to give back to this great community that SSAGO has created. I have been part of Girlguiding since Rainbows and then also joined Scouting when I became an Explorer. While president of Keele SSAGO, I have worked hard to make sure our club is inclusive to everyone and I would like to make sure that SSAGO as a whole uphold these core values in order to create a welcoming environment for both current and new members.
Over the next year, my priorities are; making sure smaller clubs (and new clubs) feel supported and encourage groups to work together, using what we have learnt from virtual SSAGO to continue a more unified SSAGO and make sure there is a friendly and clear line of communication between SSAGO members and the exec.
Members
February 2022
Report
Membership: Finished the last few things for the 2021 membership. There are 2 clubs that will not have up-to-date membership by my AGM report due to extenuating circumstances.
Closing clubs: I have now been in contact with all clubs about whether or not they are no longer active and have gotten the appropriate resources from those clubs that have been closed. These will be stored to be used if the club reopens.
Indie and Associate Rep Handover: The new Indie and associate rep have now transitioned into their roles and we have been working together collaboratively to put together a programme for this term.
Inclusion days: I have created a list of inclusion days in 2022 to be used jointly between the current and new exec.
Aims
Membership Handover: I am currently working on sorting all the membership resources I have made into an appropriate place on the drive and updating the handover document.
Welfare Box: The plan for this is to improve welfare support and inclusivity of events, by having a collection of resources for neurodivergent members and those who may find events quite mentally demanding. I am in the process of putting this together as things still need to be approved and hope to have it ready by the end of handover so that it can be used at ball.
Indie and Associate Support: I would like to continue supporting the indie and associate rep, especially throughout the exec handover period.
January 2022
Report
Membership: Finished sorting membership and closed the appropriate clubs.
Indie and Associate Rep Handover: Had a successful handover and helped them to settle into their roles.
Aims
Welfare Kit: To finish off putting together the welfare first aid kit so that it can be used at ball.
Payments: Get the last few membership payments from clubs.
September 2021
Report
New Clubs: Had introduction meetings with a few universities so potentially new clubs soon!
Closing clubs: Unfortunately, Covid has been very hard on a lot of clubs especially when trying to fill committee positions. Therefore I have had to start the process of closing clubs for a few. However, I plan to leave these clubs open on the website for another 6 months in case some fresher want to (fingers crossed!) start them up again.
New members: I've been spending most of my time talking to new members and sorting them into the correct clubs!
Aims
Indie and Associate rep elections: Currently setting these up and I plan to help the current reps with promotion and give any support needed during the handover period.
Freshers and new members: I am working with clubs to support them as we head back to face-to-face meetings and with planning their programmes.
May 2021
Report
Socials: In the last month I joined in with NUSSAGG, DUSAGG and SAGGY's joint social night and had an in-person picnic with BUSAG.
New Clubs: I have gotten in contact with some university networks in Northern Ireland in the hopes of creating new links.
Aims
Closing clubs: Started working alongside Charlotte (Archivist) on a new official process for closing clubs. I hope to have this sorted by the end of June, including a new closing clubs factsheet.
Regions: Working with each region to discuss what they want/need from their region.
Participating in as many club events as possible!
March 2021
Report
St. George's Event: I worked alongside the publicity and international officer to run this years St. Georges event.
Socials: In the last month I have participated in Lancaster and Derby's joint fussion day festival, joined DUSAGG's baking social, and joined in with NUSSAGG, DUSAGG and SAGGY's joint social night
Aims
Working with each region to discuss what they want/need from their region.
Participating in as many club events as possible.